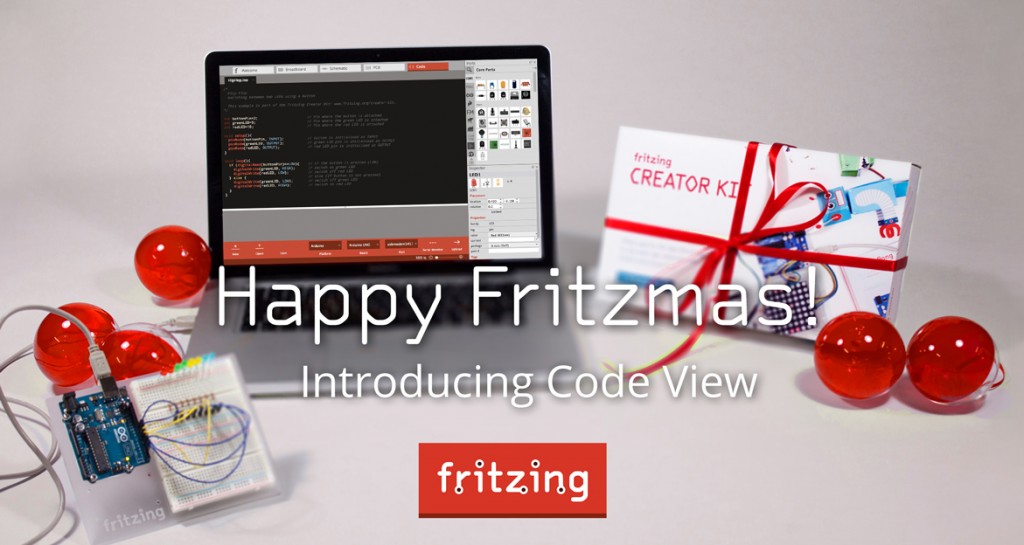 Dear Friends of Fritzing!
It's the time of the year again and we are happy to announce a new release featuring a brand new "
Code View
" that allows you to program and upload to your microcontroller straight from Fritzing. To celebrate this, we give you a nice discount on the perfect christmas gift, the
Fritzing Creator Kit
. Use the discount code
FRITZMAS14
to get the kit for 89€ (instead of 95€) and make someone (or yourself) really happy this year. :) Read  more on the release below.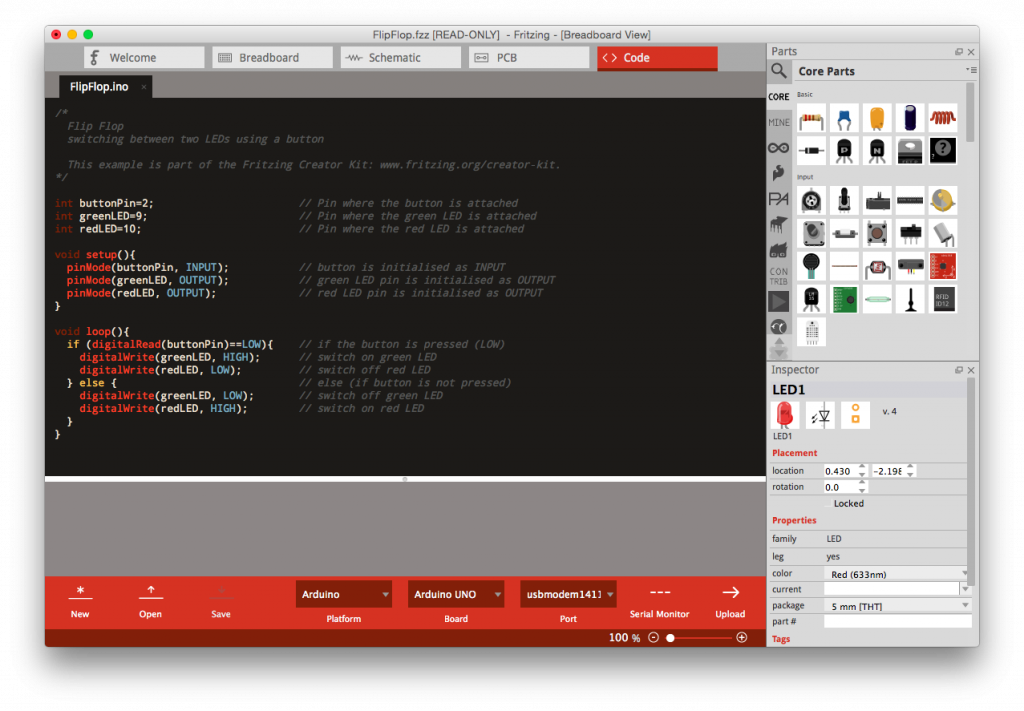 This is the new "Code View"! It lets you write your code directly inside Fritzing, and even upload it from there to your microcontroller. It even has a serial monitor. :) We love this, because it makes it even easier for beginners to get started with interactive electronics. And for more advanced people it's great because you can now keep your code together with the matching circuit--no more confusion! You can also link to files somewhere else on your hard drive, for example in your local Arduino folder. When the link gets broken, or you just send someone your Fritzing file, don't worry, because there's always a backup stored in the Fritzing fzz file. Right now the upload functionality supports Arduino and PICAXE, but
more can be added
as long as the platform's IDE has a command line upload option.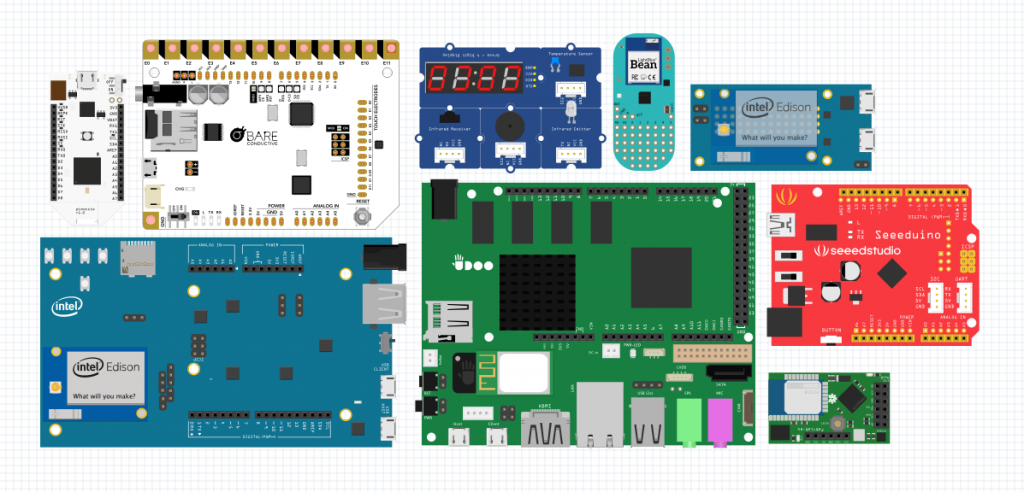 The new release also brings with it many new parts, many kindly sponsored by their respective makers. Now you can easily document your circuits and fabricate shields/caps/hats etc. for:
Seeeduino, Grove, and more, thanks to SeeedStudio
Intel Galileo Gen 2, Edison, and more, supported by Intel Software
Raspberry Pi B+ and RPi Hat template
Pinocc.io Scout, Backpack supported by Pinocc.io
LightBlue Bean, supported by Punchthrough
UDOO Duo/Quad, supported by Udoo
Touch Board, supported by Bare Conductive
blueIOT, thanks to Guido Burger
More SparkFun parts, thanks to SparkFun
Last but not least, the new release fixes a couple of annoying bugs and generally makes it easier for you to
contribute to the code
. Setting up your build environment is now just a few easy steps. See the
full release notes here
.
Download Fritzing 0.9.1b from here
, and think about a Fritzmas donation on the way to it. Happy Fritzmas to everyone!