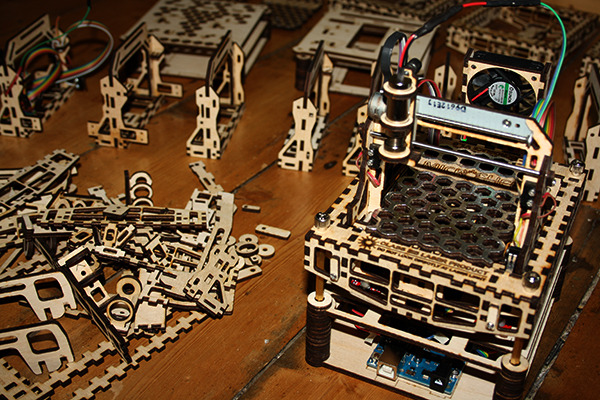 The MicroSlice is a DIY-at-home mini laser cutter & engraver and right now up for backing on Kickstarter. It is able to cut paper and engrave wood & plastics on a working area of 5 cm x 5 cm.
The MicroSlice works with an Arduino UNO, which is included in the full kit together with all the other necessary parts. The software is open source and free to use for personal usage.
https://d2pq0u4uni88oo.cloudfront.net/projects/755836/video-335605-h264_high.mp4
Hopefully in the future there will be the possibility to not just engrave but so cut wood and plastics with it at home…how cool would that be?
Check it out!