Fritzing 0.9.10 was released on Sunday, 22nd of May 2022. We tested it for Windows 10, Windows 11, macOS Monterey, macOS BigSur, macOS High Sierra, Ubuntu 18.04, Ubuntu 20.04, and Ubuntu 22.04.
Improvements
Add Japanese translation
Support image export in higher resolution
Update Bulgarian, Czech, French, German, Italian, Portuguese, Romanian, Russian, Slovenian, Slovak, Spanish, Turkish, Ukrainian, Vietnamese
Add a (hidden) beta version of a simulator
Simulation is one of the most requested features of Fritzing. For more than a decade, people have asked for Fritzing to simulate circuits.
There can be very different expectations about the scope of the simulation. The simulator is limited to the parts available in the simulation bin. If a part can not be simulated, it will be greyed out during the simulation.
The simulation was tested by several groups of students, and is now available as a beta feature. If you want to give it a try, you can enable it in Fritzings preferences.
Fixes
Fixed issues:
#3943
#3931
#3895
#3880
#3868 , #3820
#3863
#3850
#3830
#3825
#3738, #3602, #1869
#3715, #684
#3632, #3627, #3109
#3559
#2669, #1326
#2583, #2675
Parts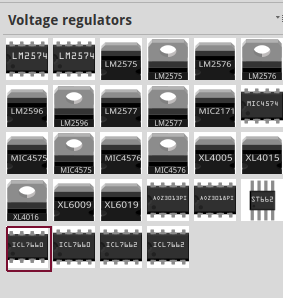 Several voltage regulators added
SeeedStudio Grove Beginner Kit
TDK Ultrasonic sensor module
Amica NodeMCU
About 90 parts received minor fixes
The release is available in our downloads section. We'd love to hear what you think! Write us via our contact form or check out our forum.
Thank you for using Fritzing!