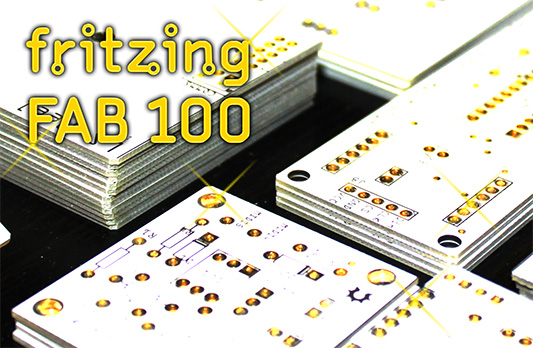 No, not a hundred years but next week, we will send the production number 100 to our factory. Thank you very much for your beautiful boards!
To celebrate it, all PCBs will be produced with gold plating.
Wikipedia: «Gold plating is often used in electronics, to provide a corrosion-resistant electrically conductive layer on copper, typically in electrical connectors and printed circuit boards.»
Yes and: It is beautiful! So if you want it, order until Tuesday morning (10 o'clock CET).
Order now: Fritzing Fab