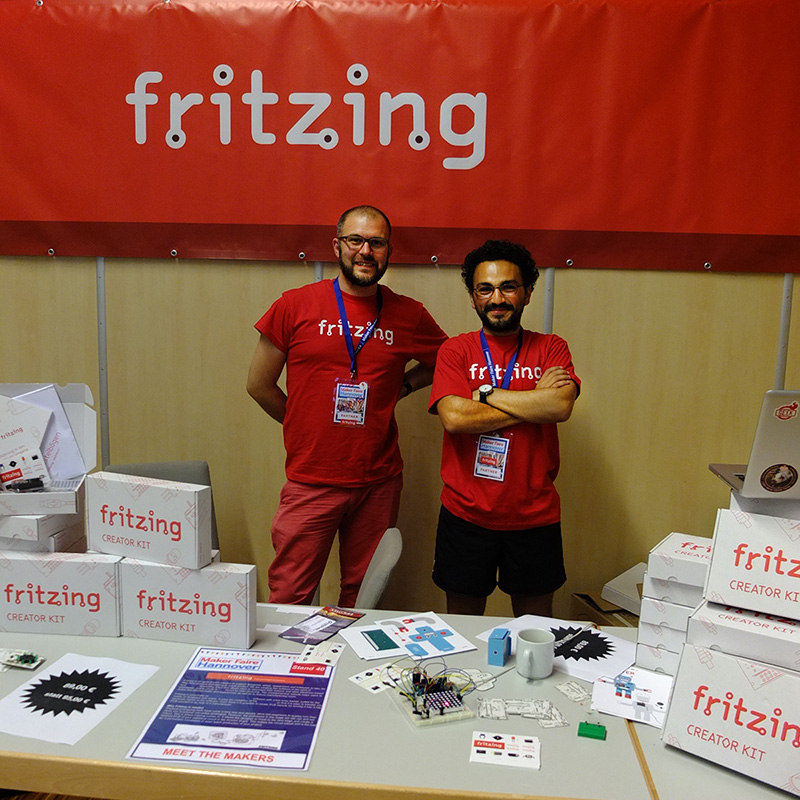 Daniel and Amin at the Makerfaire Hannover
These days feel strange here in the Fritzing land. On the one hand, there is so much positive feedback about our project, services and products, on the other hand, Daniel and Amin left the Fritzing team.
Daniel, who was working several month very hard to clean up our Django web landscape, left in autumn to join another project. By this time he was almost done and it created the base for our new and improved website – yes, the front end is still work in progress, but the backend is now nice and shiny.
With Amin I worked together a lot. We had much fun, drank, cooked and traveled. (EDIT: Sorry for the funny misspelling :D )
He was my most important sparring partner in creating the Fritzing Creator Kit. It was a very good time and I already miss him. He is now up to work again in this former area, the solar technology.
We wish you guys all the best on your way and are looking forward to see you again, soon.