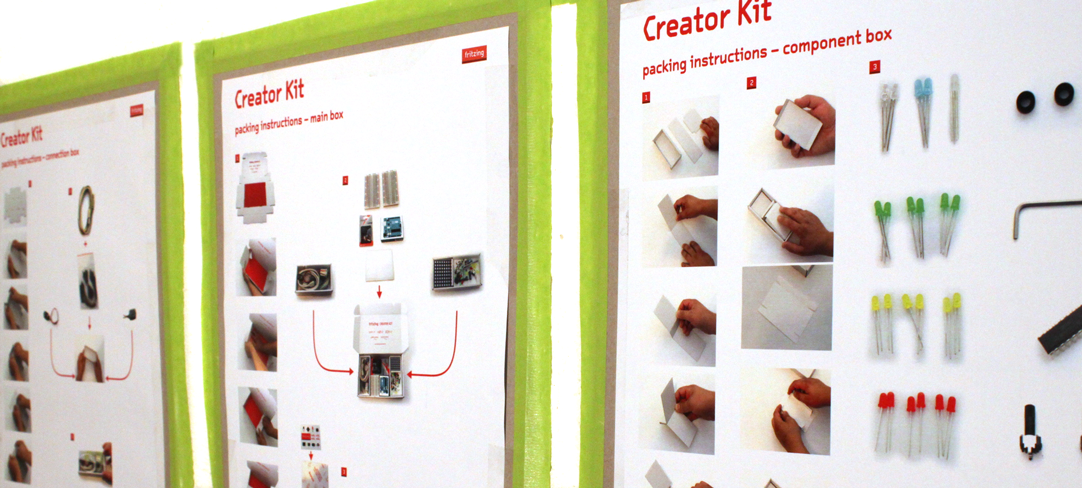 At Fritzing, we are looking for a committed, reliable person to take over the day-to-day management of our online kit shop and production services.
We are selling the Fritzing Creator Kit: the kit helps anyone to learn to work creatively with electronics. You will be responsible for production of these kits (together with our wonderful team of packers), and fulfilling sales orders through our different sales channels.
We are also offering a simple, high-quality PCB manufacturing service together with our fabrication partners (Fritzing Fab). You will be responsible for the handling and shipping to our customers.
As we intend to extend these offerings and make Fritzing an even better service for the community, you can also play an instrumental role in crafting the strategy and implementing it.
We are looking for someone who speaks German and English and who has work experience in offline/online retail, small scale production or warehouse management. This is a full time position, though we can talk about other models.
Send your application to [email protected] and join our exciting team in a great location in Berlin-Kreuzberg!