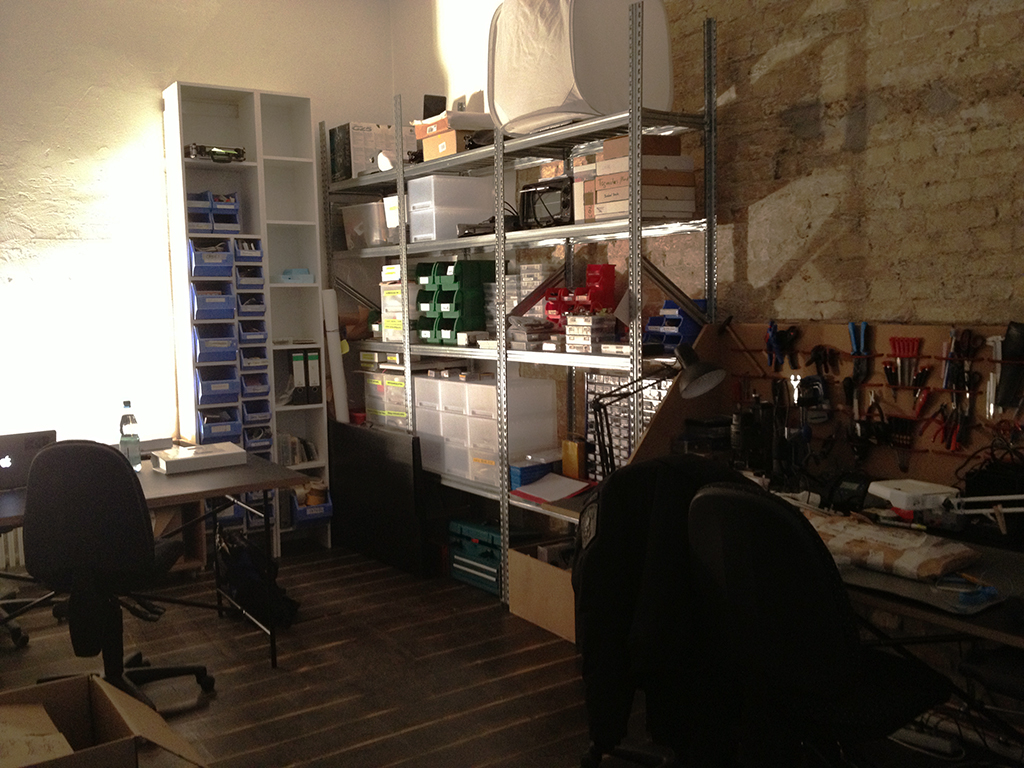 DE: Zurzeit kommt es mir so vor, als ob ich gar nicht mehr zum arbeiten komme. Der Mai war gespickt mit Feier- und Brückentagen und dazu kam unserer Umzug.
Im Moment sitze ich gerade in unserem neuen Werkstattraum. Auf der Tischplatte und dem Boden bildet sich gerade wieder die Baustaubschicht, die ich gerade noch beseitigt hatte, während im Nebenraum ein Arbeiter mit einem Bohrhammer Heizungsrohre fixiert. Unsere zukünftige Küche, in der gerade mehrere Bauarbeiter damit beschäftigt sind den Putz von den Wänden zu schlagen (offene Klinkerwände sind in Berlin gerade Mode), ist noch mit einer Gipskartonwand von unserem Büro getrennt. Die Toilette ist nur über den Hof erreichbar.
Sicherlich wird es noch etwas dauern, bis wir uns hier zuhause fühlen, es geht aber voran und das Ende ist absehbar.
EN: There was not much time to work the last days. The whole May was full of public holidays, bridging days and of course our move.
This minute I'm sitting in our new workshop. The builder's dust layer on my desk and the floor I just cleaned reappears while a drill hammer worker is retaining the heating pipes. Our future kitchen, where some builders are currently detaching  the render from the wall (this days, blank brick walls are in vogue in Berlin), is still closed with drywall. The toilet is only reachable through the court.
Certainly it will take a bit until we feel home but we are looking forward optimistically.