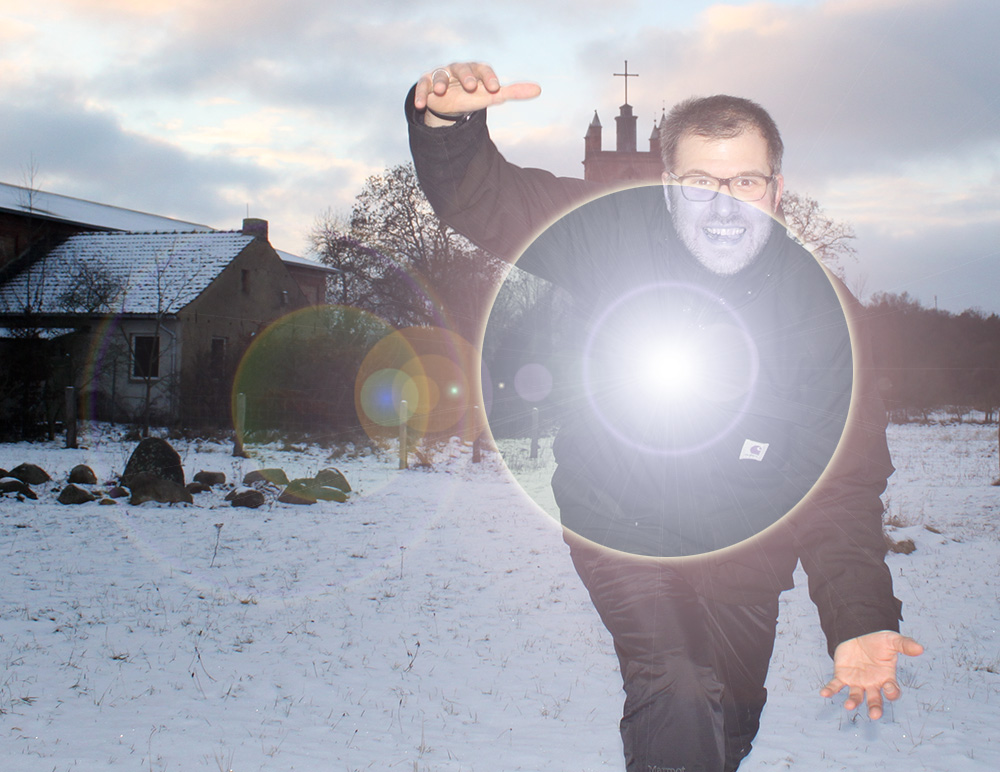 DE: Heute möchte ich Euch das »jüngste« Mitglied unseres Fritzing Teams vorstellen. Seit Anfang diesen Jahres arbeitet Daniel bei uns.
Geboren in Mönchengladbach, der »Autofreundlichsten Großstadt im Grünen«, machte Daniel seine ersten Technologieerfahrungen mit einem Kemo-Bausatz. Der zur Verfügung stehende 50 Watt Lötkolben verhinderte jedoch größere Erfolge. Daniel verließ seine Heimat, um in Bonn, Köln und Bremen Computerlinguistik zu studieren. Auf die Frage, wieso es nicht Raketenwissenschaften wurden, hat Daniel eine klare Antwort bereit: »[…] in Bremen ist das deckungsgleich mit Rüstungswissenschaft und beim Krieg spielen mach ich nicht mit.«
Fritzing ist für ihn spannend, weil Fritzing Menschen Technik verstehen lässt und sie in die Lage versetzt, Kreativ mit Technologie umzugehen, anstatt sie nur als Konsumenten einzusetzen.
Der Wahlberliner fühlt sich hier sehr wohl und hat der Stadt schon zwei neue kleine Einwohner verschafft.
Weitere Interessen von Daniel sind Funktechnik, Seekajak und Fahrrad fahren.
In nächster Zukunft wird Daniel sich um die Weblandschaft von Fritzing kümmern – eine Baustelle, die schon viel zu lange brach liegt.
Na dann: Herzlich Willkommen Daniel!
EN: Today, I want to introduce our latest member of the Fritzing team. Since the beginning of this year, Daniel joined us.
Born in Mönchengladbach, the »most car friendly city in the green«, he mad his first technology experiences with a Kemo kit. A 50 watts soldering iron prevents him from success. Daniel left home to study computer linguistics in Bonn, Köln and Bremen. To the question why he did not study rocket science he has a clear answer: » […] it would mean, to work for arms industry and I will not participate in playing war«
Fritzing is exciting to him because it enables people to understand technology and use it to work creatively with it instead of just consuming it.
The Berliner-by-choice he feels well in the capital and provides two new cute Berliners.
He is interested in radio engineering, kayak and cycling.
The next time, Daniel will take care for the web landscape – a construction area which was ignored much to long.
So: Welcome Daniel!