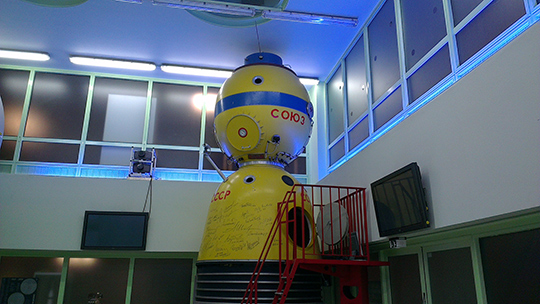 No, not the one supplying the ISS but one which supplies the fantasy and dreams of children here in Berlin – but step by step.
This spring, Robert came to us to buy a Fritzing Starter Kit. I asked him what he is up to do with it and he told me that he plans to build a space simulator here at the FEZ in Berlin.
The FEZ is a center for children to explore, play and interact. The people there own a soyuz capsule which should become more interactive. Wow! What a task.
Now he emailed the first pictures. He created a simulator where children have to prepare the space ship for the flight, find the international space station and perform the docking procedure.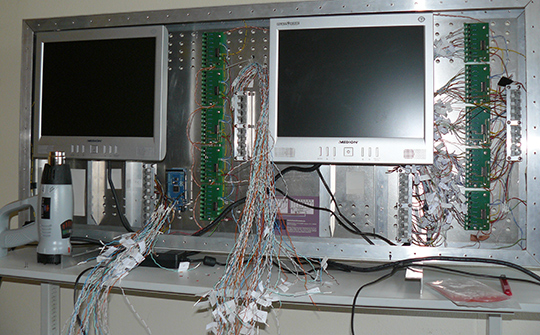 Robert used Fritzing to layout all the PCBs! The final version consists of the two monitors, two Arduino Megas, 26 buttons, 38 signal lights and two joysticks. The simulator software is written in C#.
Thank you very much for these awesome insights.