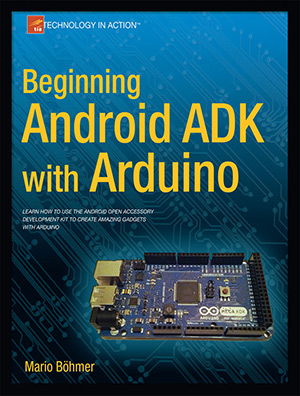 Today, Mario Böhmer visited us and gave us a copy of his new book »Beginning Android ADK with Arduino« – it was impressive to see the possibilities with this dynamic duo.
The book gives an overview about the existing hardware development boards, explaining the software environments and guides you from outputs, inputs, sounds, light and temperature sensing to touch and motion.
The powerful combination of mobile devices and Arduino is very exciting and we are looking forward to new ideas, approaches, and outcomes.