Hi everyone,
It's that time of the year again, and we would like to take the opportunity to re-cap what the last year has brought. So here's the Fritzmas challenge 2011: You show us what you did, and we give you what we did.
How you can win
Take a look at what you've built with Fritzing this year, and snap a couple of photos/screenshots. If you think it's an interesting concept, a technical masterpiece, or just fun, we want to see it all. Then either upload it to our projects gallery or mail them to info (ät) fritzing.org. (Also, you must agree that we may publish what you send us (if you prefer, anonymized).
Deadline is Sunday, December 18th.
The prizes
From all submissions, we will pick three winners. These will be awarded with the latest Fritzing developments:
The 1st prize is one of the all-new Fritzing Super-Upgrade Kits, to be launched later this year.
The 2nd prize is a free Fritzing Fab PCB production for your project (one copy of your board), through our Fritzing Fab service that we launched in July.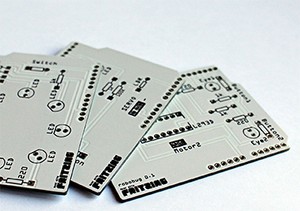 The 3rd prize is the all-new Fritzing Edgy Motor, the first in a series of Fritzing breakout boards with a new, breadboard-friendly approach.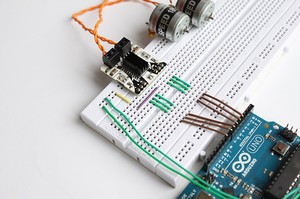 We're very much looking forward to your submissions!
Your Fritzing team