Fritzing has always been at home in many worlds. It's a tool that is equally used by designers and artists who are looking for a simple way to bring their concepts to life, as well as by DIYers and makers of all kinds who love to play with electronics.
Two recent publications exemplify this diversity: The exclusive British design-trends magazine "Viewpoint" (issue 27) writes about Fritzing as an example of the implications that DIY has for business, and the French hobbyist magazine "Eletronique Pratique" (issue 356) has an 8-page feature introducing Fritzing in-depth.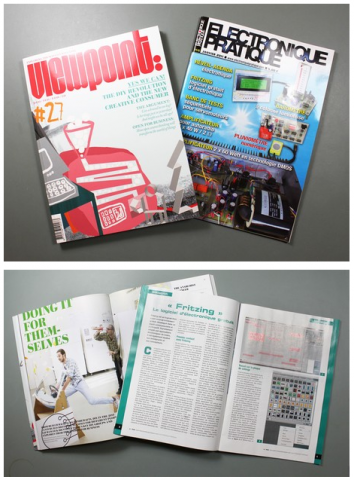 Thanks to Kai Wiechmann for photographing us for Viewpoint and thanks to Yves Mergy for the French tutorial.