We had the chance and pleasure of participating in the first MakerFaire in Germany last weekend in Hannover. It was a great chance to meet many of our users who don't live in Berlin, also many old friends, and we also made some new friends.
We were also very excited to introduce and sell the first Fritzing Creator Kits at the MakerFaire and notice how people positively welcomed, even though there were many other kits for sale.
Below are some photos and impressions of the weekend: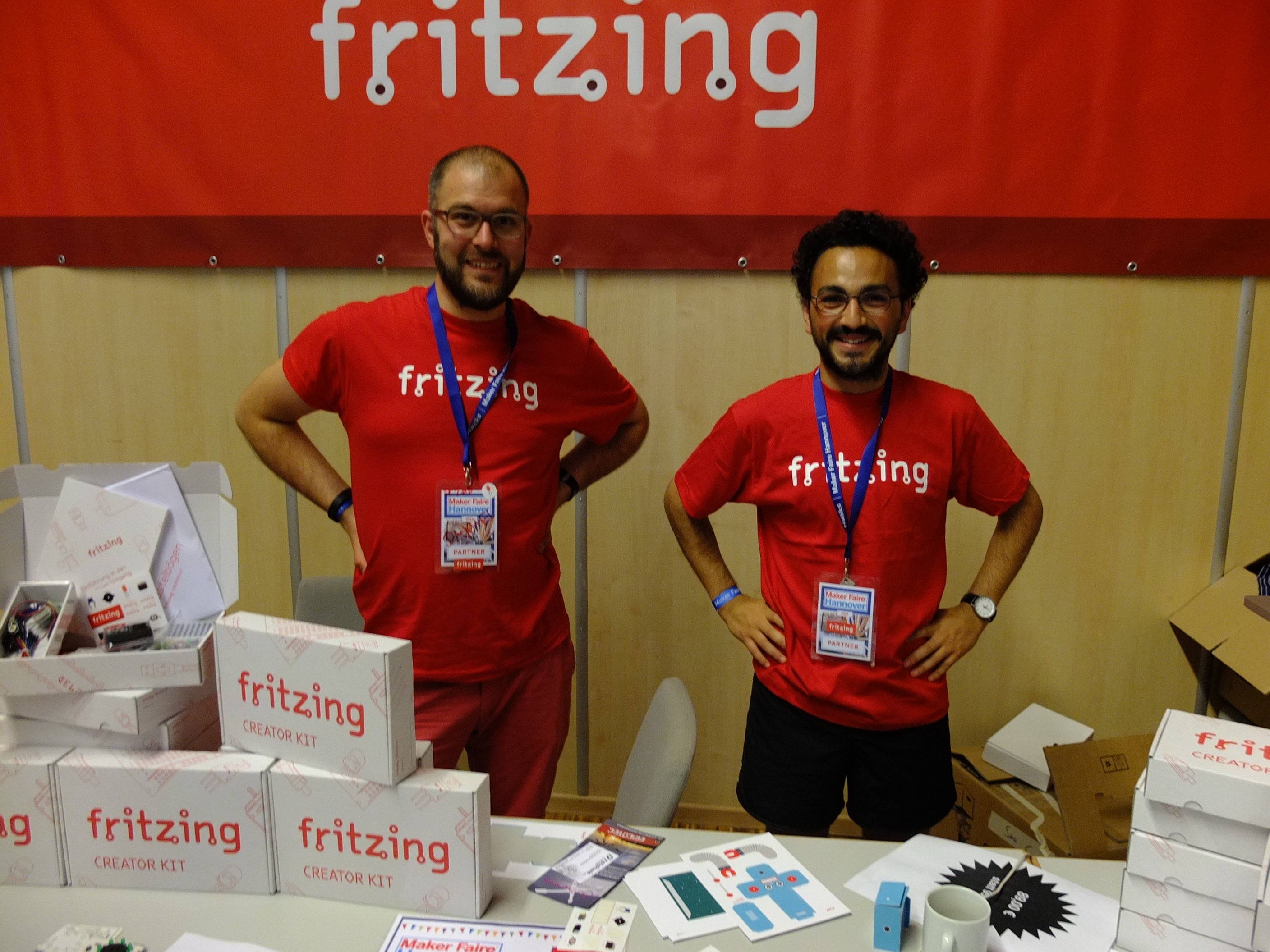 Daniel and me behind the stand in our brand new kickass Fritzing t-shirts (notice the new logo).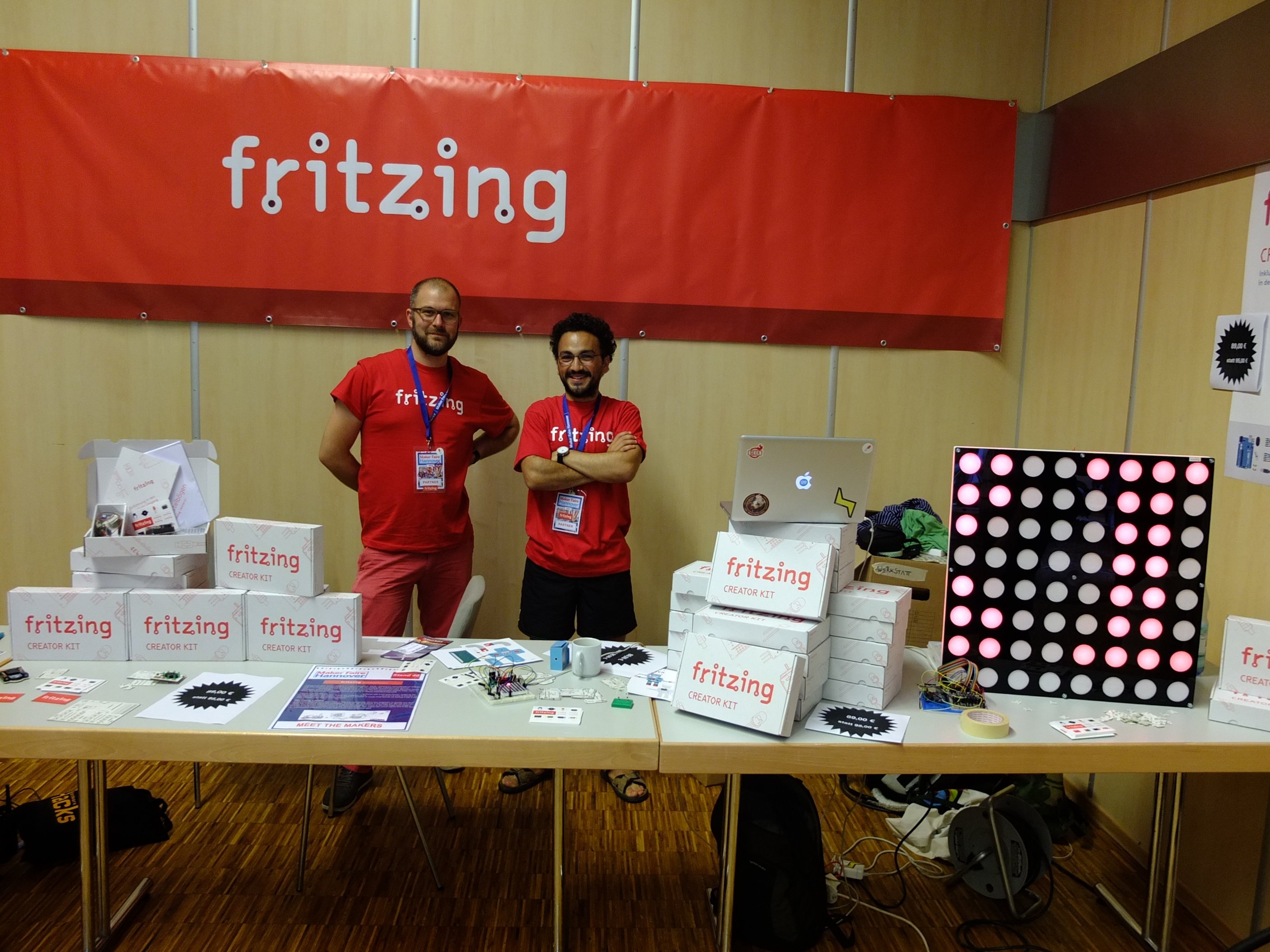 Another angle including our homemade monster LED Matrix. - boy do we look proud :D -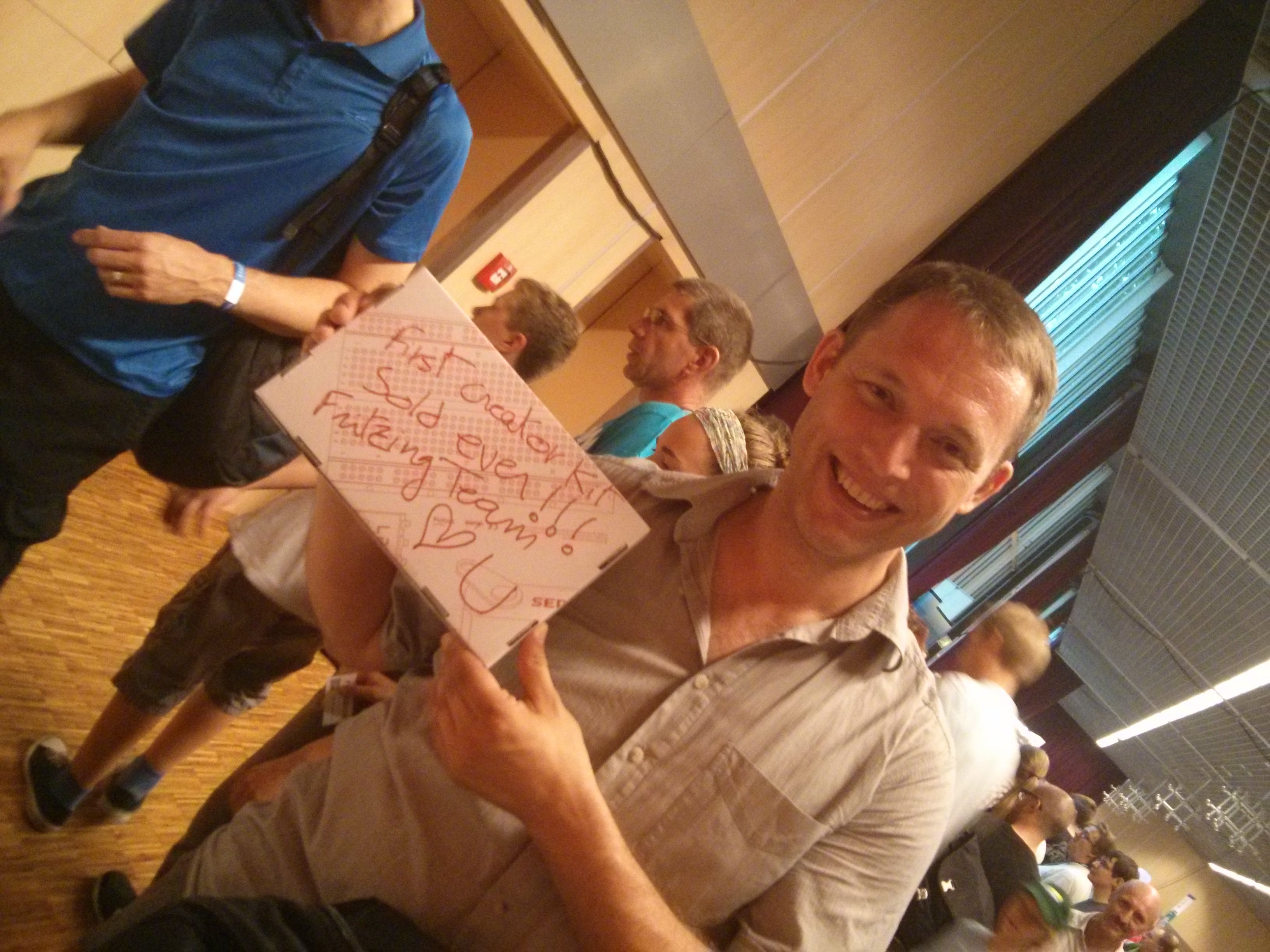 Here is the first ever proud owner of the Creator kit. -he got a very special loving autograph- 
This one sale is very special to me: the older sister promised me that she would show her little brother how to "play" with Roboter and Dinosaurier. She's a little ladyada!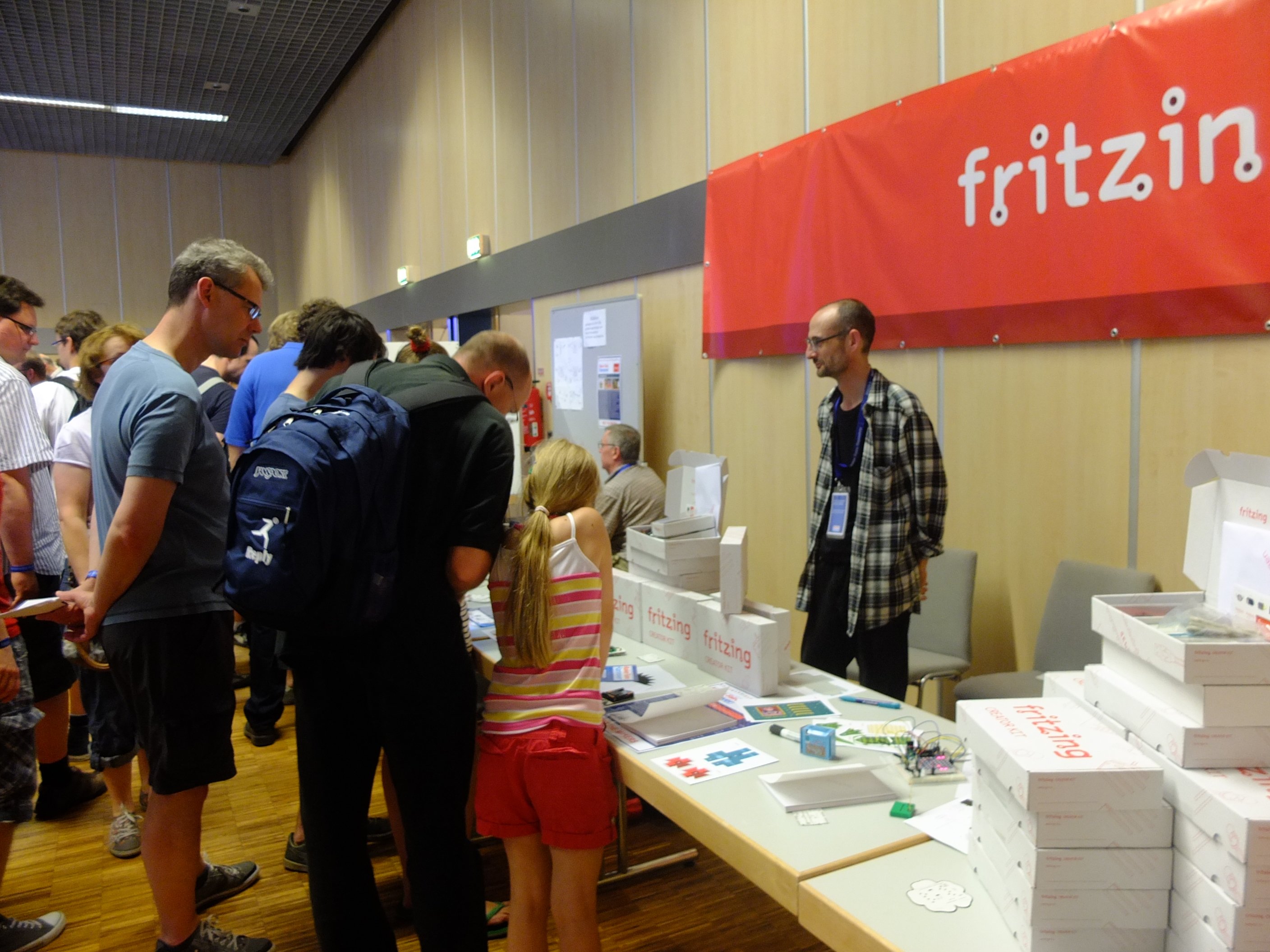 It was really sweet to see this teenager explain to her father what Arduino is and what's possible to do with it.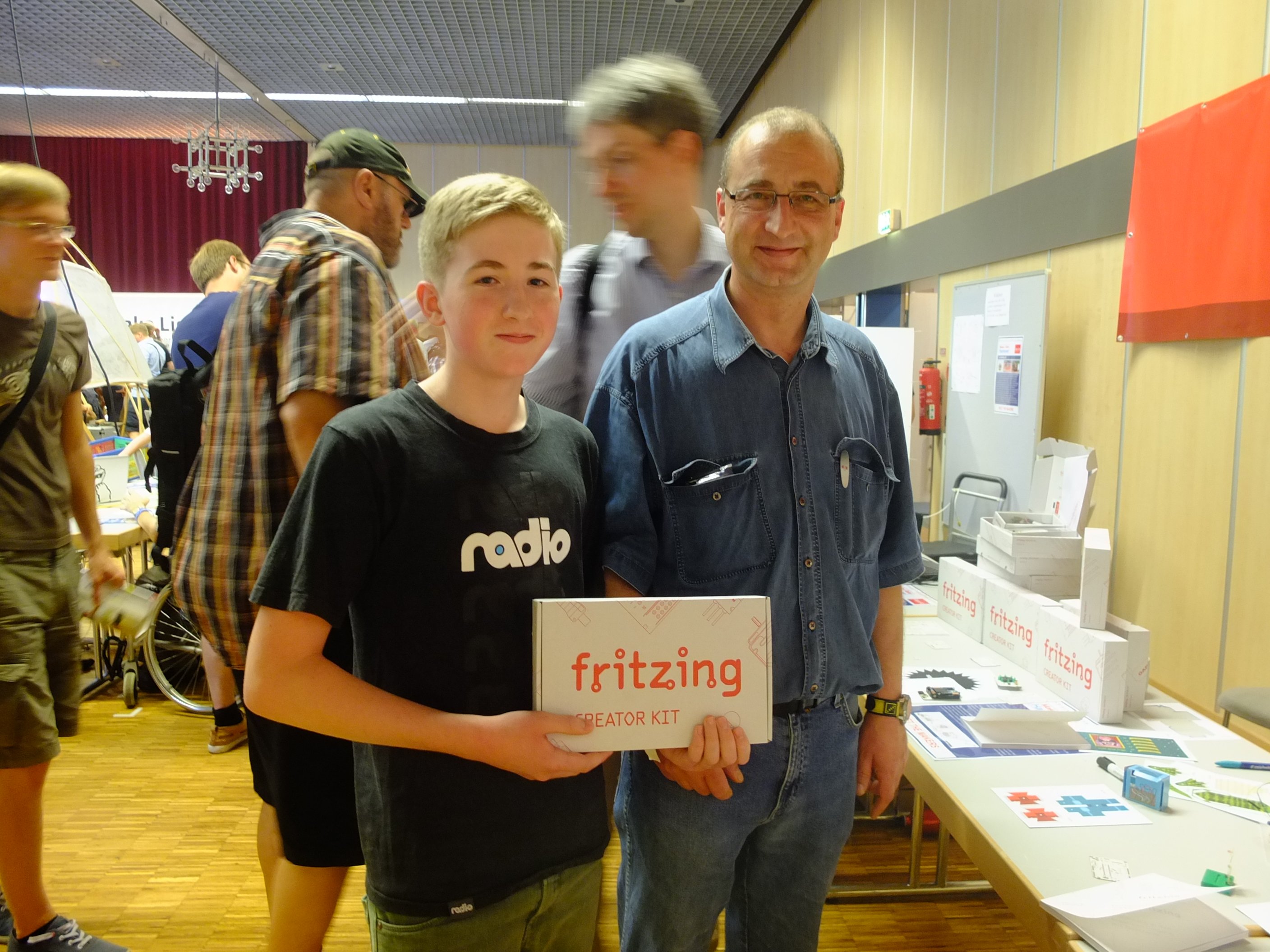 Father and son also bought this kit for the rainy weekends.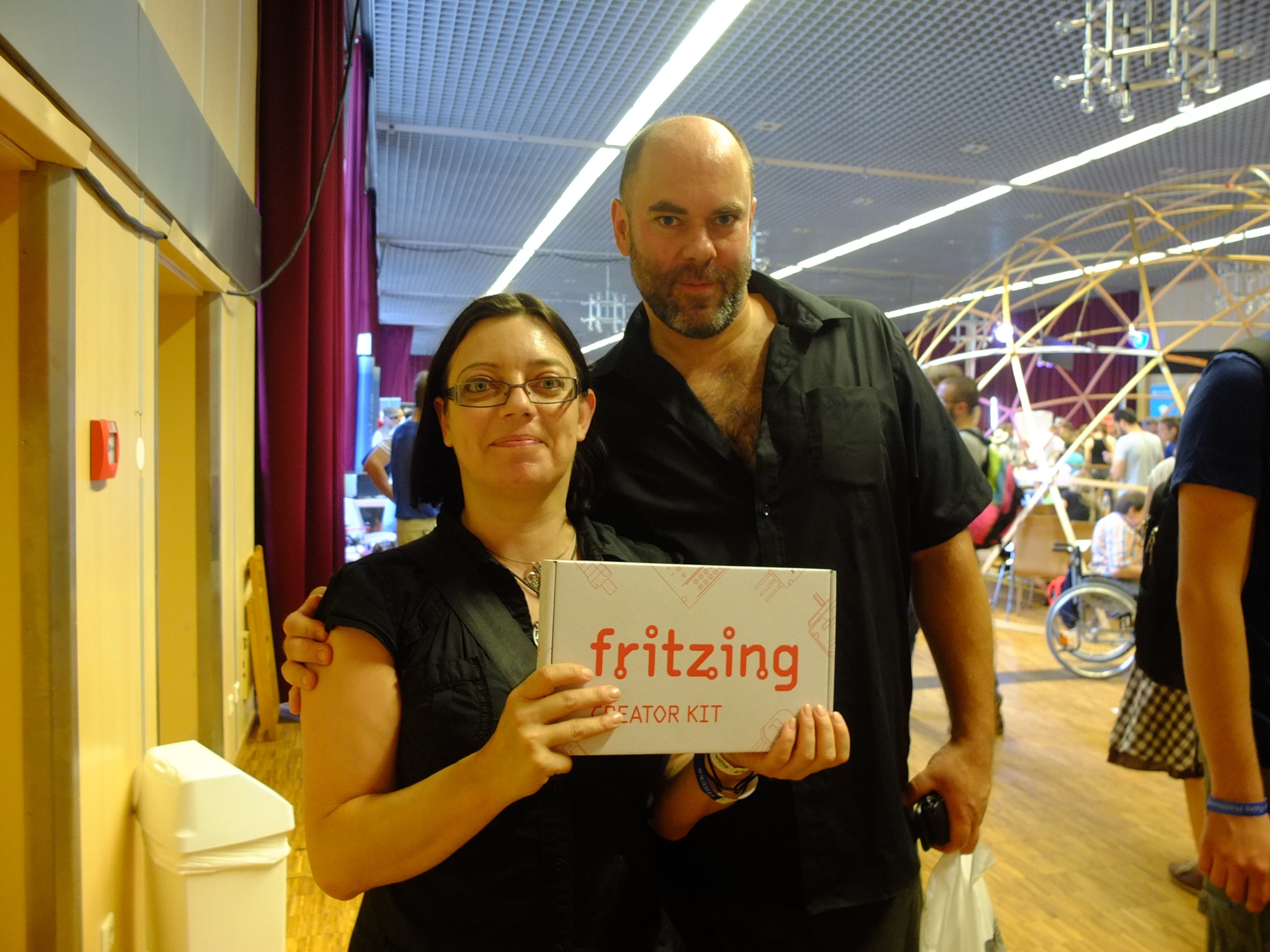 And this couple too. They said they were both curious about electronics and that they will explore this field together following the book.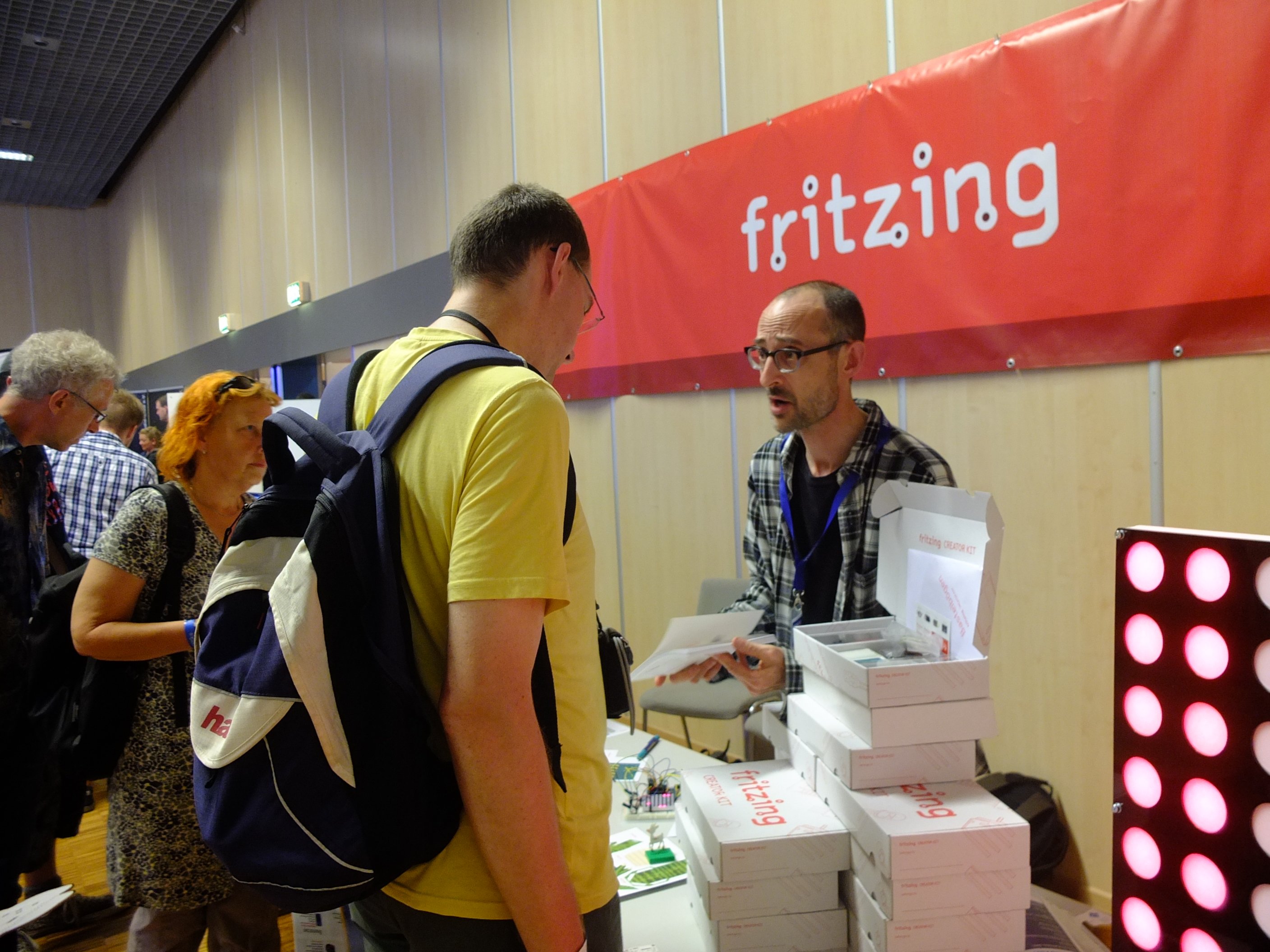 Jonathan, our senior developer was very glad to meet Fritzing users and eager to explain to them the individual projects you can build with the creator kit.
It was a great event, we will do it again every possible time!
PS: if you were there and you took nice photos of us, please send them to our email address or post them on the forum, and thank you we love you too.