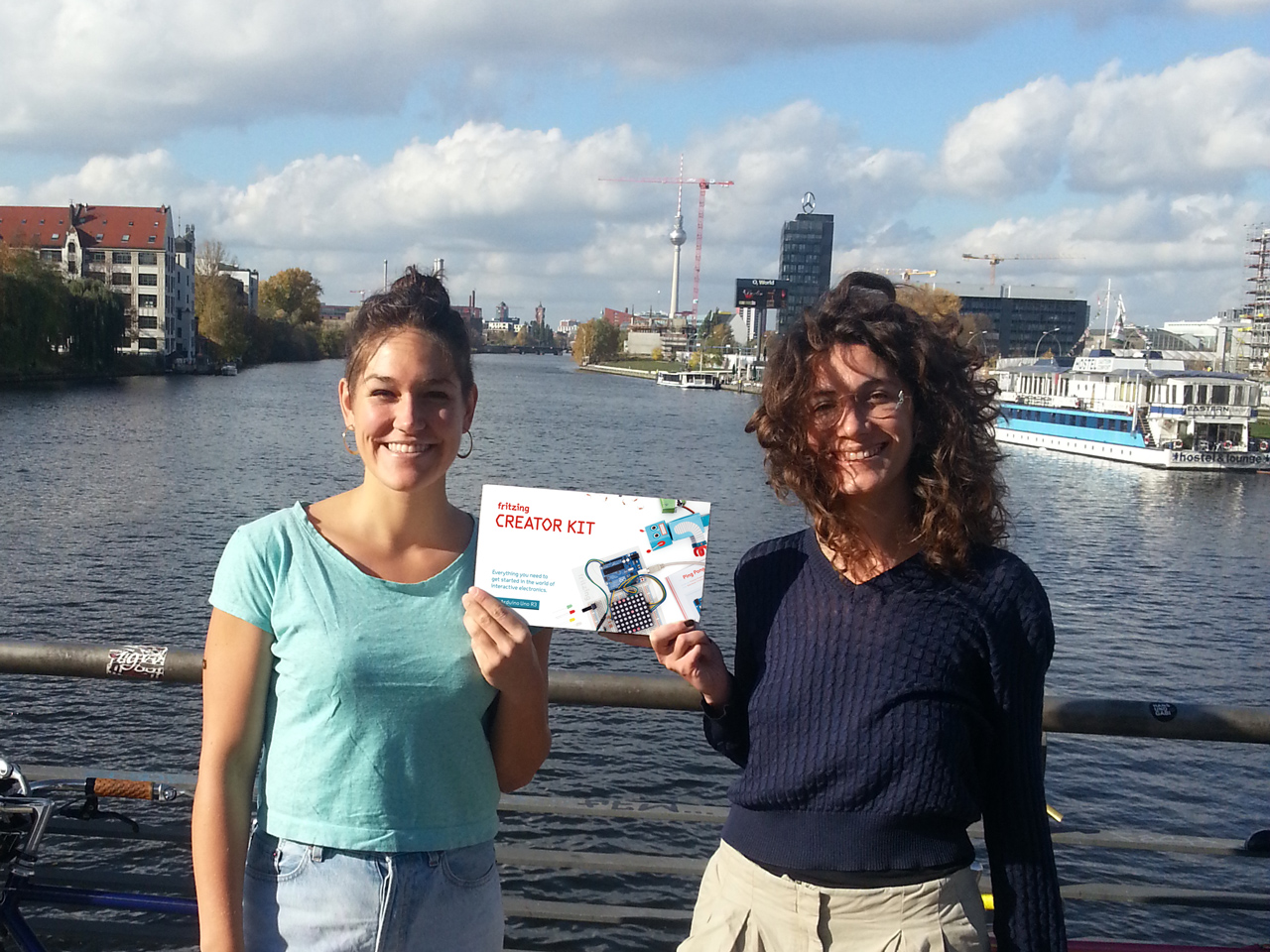 Hello World :-) Today, I want to introduce Laura and Johanna to you. Laura was born in Chicago and lived in San Francisco before she moved to Berlin last year. She is a creator / programmer / organizer who loves to ride bikes and talk a lot about them.
Johanna grew up between Madrid and Seattle, went through a Californian phase and has been living in Berlin since 2008. She spends a lot of her time outside, regardless of the weather.
From now on, the two will write on our blog about their experiences with creative electronics and we are very exited about their upcoming reports!