It was so obvious that we were surprised ourselves: not only can you transfer your physical breadboard sketch easily into Fritzing, you can also do it the other way around.
Just load a Fritzing sketch and print it on a sheet of paper, and you have a nanometer-perfect paper template which you just have to fill in with the real parts. Good thing that Dirk was so strict about matching the scale to reality.
Here's how it goes:
Open any sketch

Click File > Print (be sure to turn off automatic printer scaling) and get your parts ready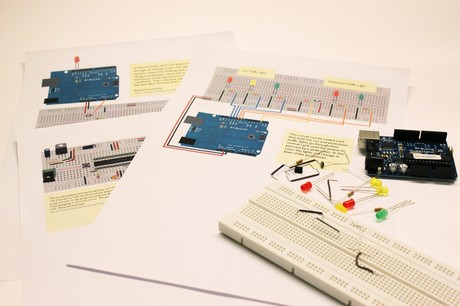 Cut off a corner of the page so it's easier to align the printed breadboard with the physical one.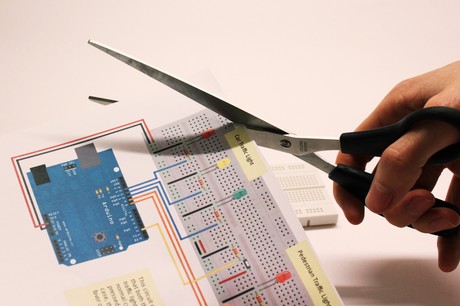 Stick the parts and wires through the holes. You might want to use a needle to prepare the holes.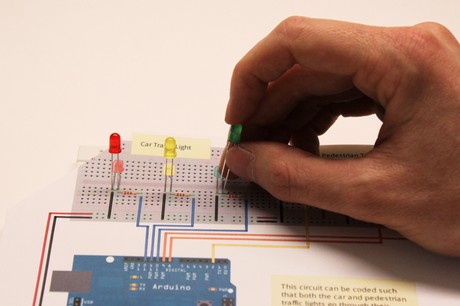 Connect the Arduino and load the associated code - done!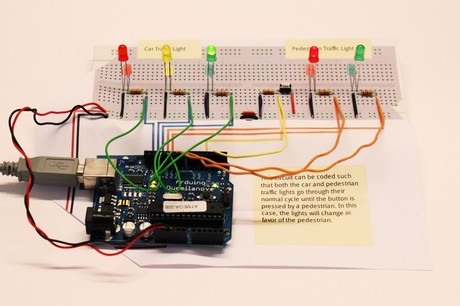 Now if that's not a great learning tool..
Small caveat: Depending of your brand of breadboard, its power/ground lines might not line up perfectly. So double-check before trying to punch your parts into the plastic. ;)